Automotive
FMS offers innovative solutions to create award winning designs for your automotive project. Since 1971 we have provided our customers with unsurpassed satisfaction. We can manufacture body kits, fender flares, spoilers, running boards, fascias or just about any idea you may have. With design, combined with a complete R & D department, including a metal shop painting department and the capability to create in-house tooling, we are truly a turn key solution to your project requirements.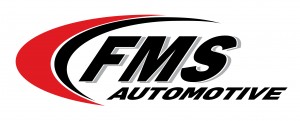 ISO/TS 16949:2009 Compliant Company
Contact FMS Automotive at: (562) 924-9173
---
Design
Our design department works as a part of your team to produce a look that is both timely and functional. We start with the original bare vehicle and build up from that point to create a design that is appealing, functional, and installs with little effort. Then by producing a conceptually correct working model concept on the vehicle, your visualized idea comes to life. We have created many exciting concepts for OEM manufacturers. These concepts are used in numerous ways from show cars to mock-ups for special edition vehicles. Let us partner with you to bring your ideas to completion.
---
R&D
We have a complete R&D department that is capable of all the processes needed to complete the necessary steps to bring your project to life. Whether it is refining how the parts "lay up" in the mold, a clay mock-up on the vehicle, or creating / modifying the hardware, we cover all the areas. Our attention to detail early on in the design phases, assures that form, fit and function come together in the final fitting of the pieces to the vehicle. This dedication to fit and function gives the end user confidence when the parts are installed.
---
Tooling
Having the capability to create the tooling for the job in a quick cost effective manner helps us get prototypes in your hands when needed. The overall look can be altered by the characteristics of the mold. R.I.M. saves time and shorter lead times can be attained. The cost of the mold is generally lower than that of typical injection molding. Having a complete R&D department with in-house engineers and technicians, assures that your job is produced in the most cost effective and timely manner.
---
OEM
FMS capabilities and quality assurance allow us the opportunity to supply the world's largest automotive manufacturers with parts and accessories at a Tier 1 and Tier 2 level. The ability to perform at this level comes from surrounding ourselves with talented professionals with over 30 years in the industry. Because we are a full service company, we have attained and maintained a commitment to our customers to help attain your objectives.
---
Support
With any program, you are only as good as your supplier. Support plays a key role in the success of your programs. It starts with OEM quality parts produced for an exacting fit, inspected before shipping and a commitment to your program. Whether it's helping you with a drill fixture for an existing part, product information, in field training, or installation support, we offer several services.
Our support staff and training programs afford FMS a clear advantage over our competitors when bidding for OEM programs. Whether it be with R & D, design, paint, tooling or in field training, we are hands on with your project. You will find that we are with you from concept to completion.
---
Painting
Having in house painting capabilities completes the manufacturing process.  We make sure that OEM codes are current, in addition we use the X-Rite computer aided color verification system.  This utilizes a five angle reader (spectrometer) which assures consistency in verification when color output is critical. Parts supplied and painted by us look like they came with the vehicle. The quality of our paint work is unmatched by our competitors.  Because of our expertise, we have been called by OEM's to assist them in the painting of supplied parts. As a turn key supplier we would like to show you all our capabilities associated with the creation and completion of your parts.
---
Programs
Every company strives to be the best.  We value our customer's feedback to enhance and optimize our services.  We have received the Business Partner "Award of Excellence" from S.E. Toyota LLC multiple times.  By partnering and working hand in hand with the manufacturers listed below, we've helped them meet or exceed their objectives.
Because of the high level of service we provide, we have received numerous appreciation awards for our efforts.
---
Affiliations
Nissan
Roush
Subaru
Toyota
Volkswagen
---
Products / Applications
Running boards are available with or without lights, come in different sizes, and hardware to fit the many applications.  They are rated at 500 lbs each and have a 5 year warranty.  In addition, a wide selection of other accessories are available as seen below. Our fender flares use the factory mounting locations where available.  All installation hardware and instructions are included for fast and easy installations. Please visit www.atsdesign.com for your specific application.
---
Aftermarket
We provide OEM quality products for ATS, a division of FMS.
Visit www.atsdesign.com for specific model applications.
Grilles
Fender flares
Spoilers

Valances
Ground effects
Running boards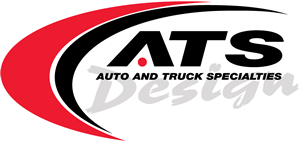 Visit ATS Design at: http://www.atsdesign.com
---