Fabrication
Foam Molders & Specialties is the leading fabricator of high quality foams, i.e., reticulated polyurethane, cross linked polyethylene and EVA foam. As a custom converter, every project is created to your exact specifications. With product concept in hand, we can help finalize your design and create the prototype, as well as the necessary tooling, for full scale product. We are truly a turn key supplier in all aspects of foam fabrication. Make us your next choice in supplying all of your fabricating needs.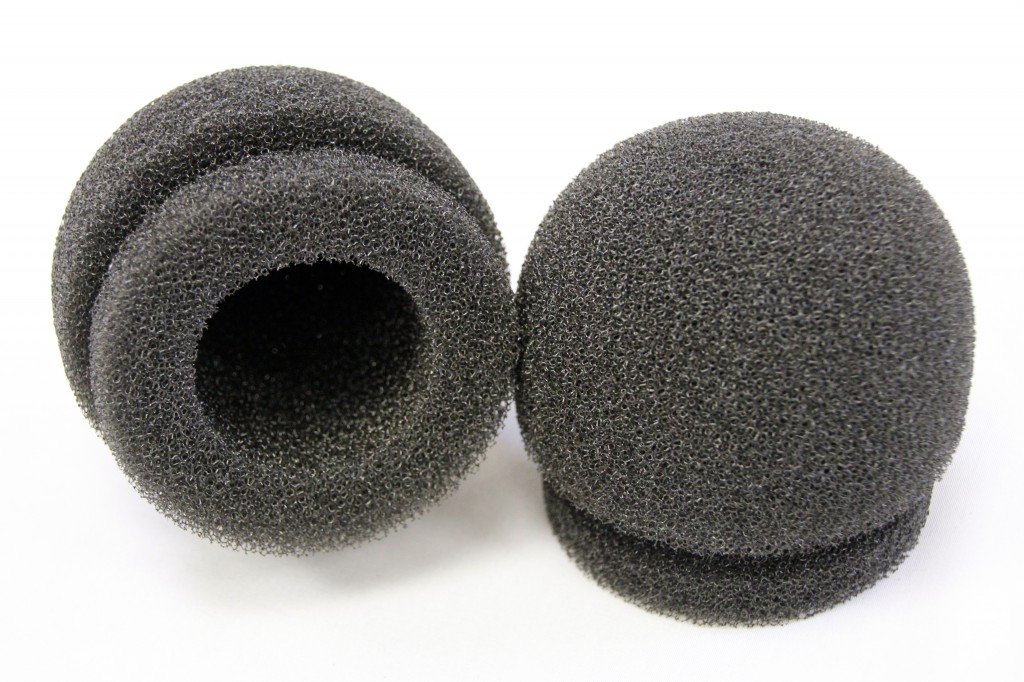 ---
Processes
Performing numerous fabrication processes, we can produce a variety of parts. From gaskets, padding, insulation, packing, cushioning and filtration, the uses are endless. With a variety of equipment on hand, FMS can handle any fabricated foam project. We purchase commercially available foam blocks, planks, and rolls, and then cut them into any thickness or shape you desire. With horizontal and vertical precision saws, we can cut foam down to 1/16" and still maintain its integrity.
Die Cutting
With a variety of die presses, FMS can combine and form sheets of foam into any shape you desire. We can easily design and make a new die to do any job.
Hot Wire Cutting
Some projects require a special method which utilizes a hot wire to cut cavities and contours in foam. It is used for applications such as case liners, or parts needing a clean precise edge.
Heat Sealing
This process compresses foam into a permanent set for a variety of uses such as instrument organizers for medical operating rooms, cleaning filters, and more.
Slitting / Splitting
We purchase commercially available foam blocks, planks, and rolls, then cut them into any thickness or shape you desire. With horizontal and vertical precision saws, we can cut foam down to 1/16" and still maintain its integrity.
Thermal Forming
There are many applications for this process.  By applying heat to the material, we are able to shape EVA material into products ranging from protective padding for athletes, to pouches for medical foam products.
Other processes available:
Grinding / Buffing
Compression forming
Specialty fabricating

Convoluting
Custom assemblies
---
Types of Foam
We offer a wide variety of high quality foams that serve several different markets.  If you have an application that requires foam, we can analyze your project and provide you a material solution either from the foams we have in stock or source your specific requirements.  If you are unsure of the material your project requires, do not hesitate to give our experts a call.  Below is a list of some of the foams we carry but are not limited to:
Reticulated Foam
Non-reticulated Foam
Filter Foam
Crosslink Polyethelene Foam
Polyether Foam
Polyester Foam
Polyurethane Foam

ELE Foams
Sponges
Polyethelene Foam
Neoprene Foam
Comfort Foam
Double Cell Foam
---
Markets Served
Foam products are all around us.  You might find them in your car, computer, and in medical applications. We offer solutions to your ideas and can help you bring new and innovative products to the market place. If you don't see your market listed below, "give us a foam call". We welcome the opportunity to enter into new industries.
Aircraft
Automotive
Electronic

Medical
Military
Recreation
---
Products / Applications
Foam has unique and versatile properties that can be achieved by molding or fabrication.  We provide thermal impact and abrasion protection for the most fragile items. FMS has a wide range of high and low density polyurethane foams that can be fabricated or custom molded to meet your strictest requirements. The products we produce cover a wide variety of applications.  All are custom made to your specific needs.
Seating
Cushions
Filtration
Explosion
Suppression
Fuel tank inserts
Packaging
Wicking
Reservoirs
Inkjet cartridges

Attenuation of sound
Sponges
Outdoor furniture
Insulation
Structural
Gasket sealing
Decorative
Electronics packaging
Specialty
---
Tooling
Our talented and diverse group of engineers, technicians and sales people will work with you to create the proper tooling for your job. Depending on the process, the required tooling may be comprised of:
Steel / Aluminum
Wood / Steel
Wood / Brass

All Steel
Wood / Steel rule die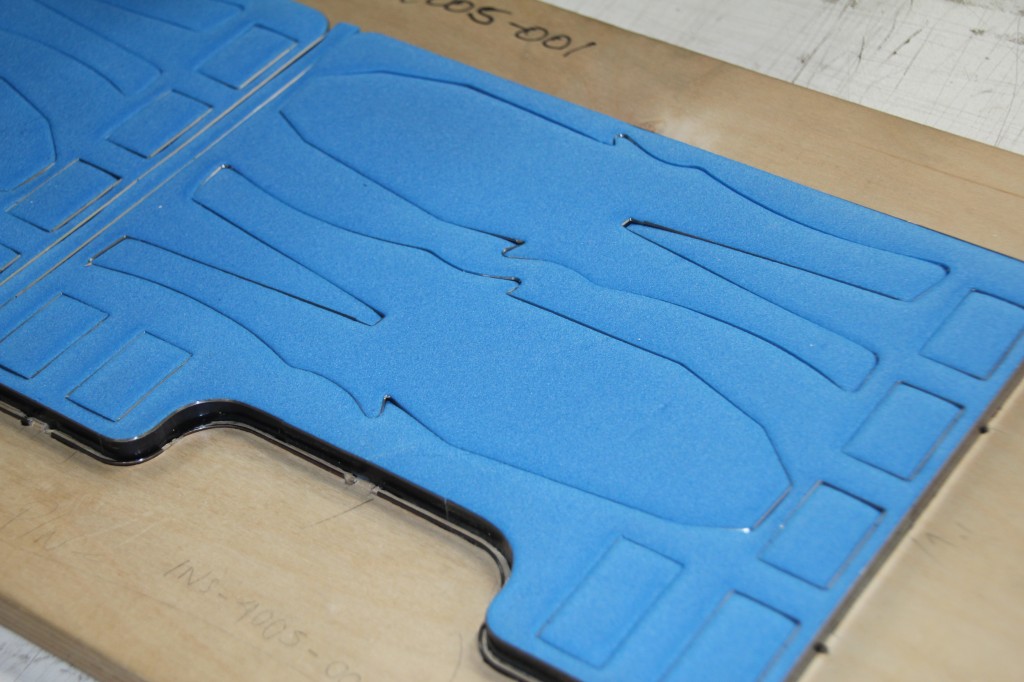 With tooling on hand we are ready to go into production. If changes in tooling are required, we can make the necessary changes. This allows quicker turn around times and helps avoid needless delays.
---
Case Studies
Flexible Foam
With all the different types of foam we have one to fit for your application. Flexible reticulated foam comes in various densities, allowing it to be used for filters, sponges, auto detail pads and many other uses. We welcome small foam parts produced in large quantities.  In this application, the client uses both the inside and outside of the parts that are die cut. This is achieved by designing the tool that can accomplish both tasks.
Custom Packaging Inserts
From time to time our clients are faced with a custom packaging need. Whether it is a delicate medical instrument that needs protection during storage, or an item that needs special care during shipping, we have a wide selection of foam in stock and talented technicians that can help configure an insert to fit your requirements. We can perform all processes necessary (die cutting, laminating, hot wire cutting) and the various assemblies to complete the application. You in turn receive a finished product ready for use.
Medical Instrument Protection
This foam application allows parts to be securely placed in pockets for cleaning and sterilization. The part is cut to size and heat sealed to form pockets strong enough to securely hold them in place.  Because the design allows a complete enclosure around the equipment the proper cleaning can be attained. This is one of the many uses and benefits of using medical foam products.
Air Filter
The application shown here is used in the automotive industry.  A number of processes are performed to create the completed part. It is cut to size, die cut, formed, shaped and finally hot wire cut. Having the capability to do the various processes allows the part to be completed in one facility. This part uses two types of foam that nest together.  We are truly a "one stop shop".
Leg Core
Because of the different densities and make-up of foam, it covers a wide variety of applications. By buffing and grinding a non-reticulated piece of foam, we are able to produce a light weight insert that can be used as the inner part of a prostheses used for an artificial leg. Having the density to conform, makes it easier to fit the part to the patient.
---