Vacuum Forming
Serving the aircraft, automotive, and commercial industries since 1971, FMS specializes in vacuum forming, thermoforming and pressure forming from small parts with intricate detail to large parts such as running boards (gauge size up to .5 ). In addition, we perform many secondary processes and complete both small and large assemblies.  We can design, build tooling, and make the part with attention to detail, competitive pricing and customer service that sets us apart from our competitors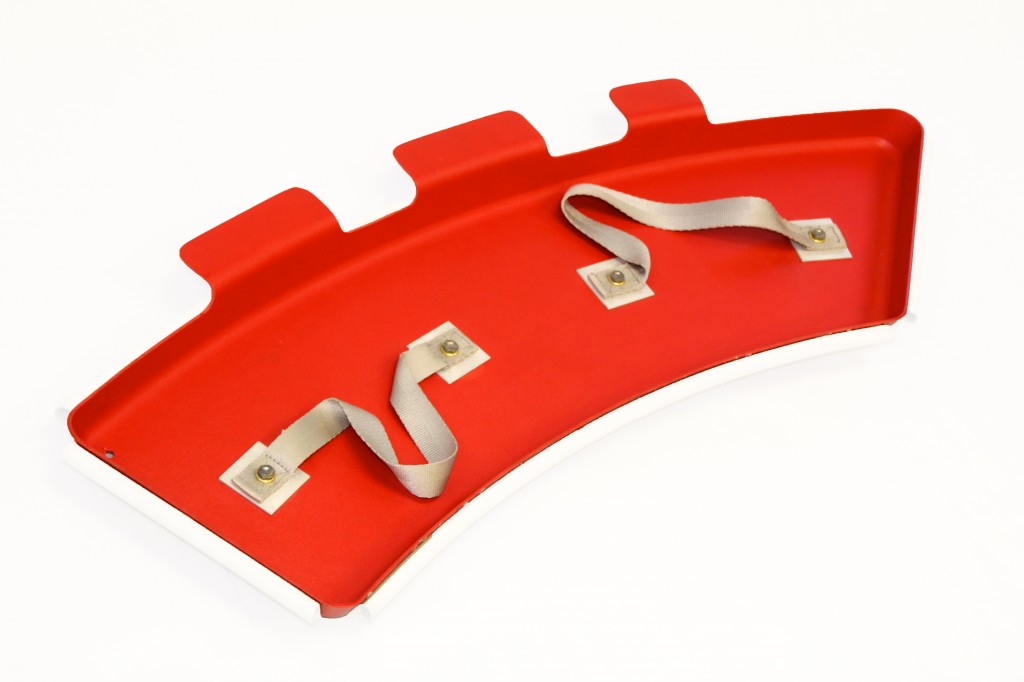 ---
Processes
Pressure forming
Vacuum forming
Embossing

Precision trimming
Custom painting
Fiberglass and light weight composites
---
Markets Served
We can duplicate any part's design to fabricate even stylish plastic parts. One of the greatest advantages is that it involves fewer parts and less tooling than injection molding and therefore is more cost-effective. It is an economical choice that can be used for small and medium production runs. The detail that can be reproduced by the mold makes this method superior to other forms of production. We service many markets and are always looking for new ways to use our processes and to service our customers.
Aircraft
Industrial
Office Products

Medical
Boating Industry
Automobile
---
Products / Applications
Products you may recognize include:
Seat backings
Fold-down trays
Interior linings
Seats Shrouds
Fuel Tanks
Drawer dividers
Pencil trays
Contoured tables
Equipment housing
Prostheses
Boat hulls, canoes
Display cases

Door inner liners
Instrument panels
Window louvers
Head liners
Bins / Trays
Electrical housing
Planters / seed trays
Skylights / Shutters
Refrigerator door liners
Cat litter trays
Food containers
Hot tubs
---
Case Studies
Engine Plug cover
This is an engine plug cover used by ground crews to place over the engine while doing repairs on the aircraft. This piece shows all of the various assemblies we can perform for you.  We can provide a turn key service for you, making your job as simple as possible with a guarantee of quality and on time delivery.
Air control valve
The control valve here is shown disassembled so you can see the intricacy of the assemblies required. For this part, all areas of fabrication are visited, from the metal fabricated mesh cover, die cut foam and plastic fabrication, to the complete assembly so that the part is ready for service. Our attention to detail is unsurpassed.
Air duct cover
Vacuum formed pieces are all around us. Take this air duct cover that gets imbedded in the interior of an airplane as an example. You can see the complexity of what is involved to produce this part, from the placement of the butterfly valve to control and restrict airflow, to the way the mold is designed with the drilled holes for air passage and ribbed face to disperse the air. You put a lot into the design of your part. Let us help you meet your design requirements.
Aircraft interior parts
As with some of the other parts featured here, you will be surprised where our parts show up.  We build various covers for electrical applications, recessed telephone boxes, control boxes and large items that use the fiberglass / epoxy molds.
Another assembly shows our ability to handle any graphic capabilities to complete your part. This can range from simply marking the part for identification, to labeling your part so once shipped, it is ready for use.
Center console
When sharp precise detail is desired, vacuum formed parts make an attractive alternative to other molding processes. This center console requires several assemblies. These can range from custom painting, numbering, inserting clips and installing doors to complete the part. We are truly a one stop shop when it comes to turn key projects.
---